The 5 Features Your Amazon Repricer Must Have for Profitable Growth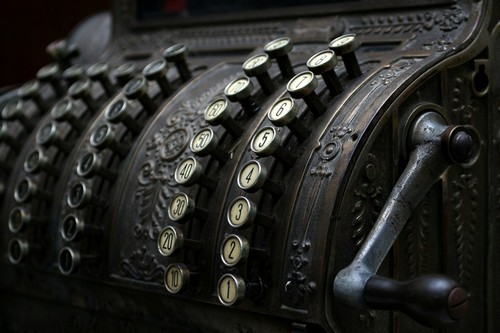 1. Seamless Integration
Your repricer should integrate with both the sales and supply side of your business. Real-time visibility into your variable and fixed costs is necessary to achieving and protecting your desired markup percentage. If your floor and ceiling values aren't dynamically driven by real-time cost changes (product, fulfillment, sales, overhead, etc.) you're putting your profit margins at risk.
2. Manage Multiple Listings Per SKU
Since Amazon allows you to sell the same SKU on multiple listings, and since each listing has a unique set of competitors and fee structure depending on the category it is associated with, your repricer should control costs at the master SKU level and dynamically reprice at the listing level to match each competitive environment.
3. Fulfillment Method Awareness
Product cost is determined by your fulfillment method. If you use FBA or ship from stock, your repricer must retrieve average product cost from your inventory management system. However, if you drop ship or cross-dock your repricer must retrieve product cost from your supplier's price and availability feed.
4. Real-Time, High Volume and Scalable
Instead of being database dependent, your repricer should run off an index server. This will allow you to more easily manage large SKU catalogs and process hundreds of thousands of repricing events per hour.
5. Advanced Policies and Strategies
Your repricer should utilize flexible policies and strategies that encompass all channels – not stand-alone rules that only apply to certain channels. It should also gather and store data such as the number of times the Buy Box was achieved, maintained, and lost as well as SKU velocity, inventory age, and listing profitability so you can reprice more aggressively and strategically.
---
With Etail Solutions you can win – and keep – the Buy Box and maximize your profit margins.
Our repricer instantly raises or lowers prices … for any number of SKUs … across any number of channels and listings … when your costs – and – your competitors' prices – change. This means no more guessing or hoping for the best. With Etail you're always selling at your most competitive price while protecting – and growing – your profit margins. 
Imagine how relieved you'll feel knowing you're hitting your target markup on every sale you make … no matter who you buy from, where you sell, or how you ship. Imagine repricing your entire catalog with pinpoint accuracy as often as necessary – without having to lift a finger!
If you're tired of the never-ending battle of trying to keep your prices right …
If you're tired of not knowing if you're losing money or leaving money on the table …
If you're tired of being outpriced, outsold, and outclassed by your competitors …
Get in touch with us today.
With the ability to reprice 9 million SKUs up to 600,000 times per hour, you'll see why some of the largest online sellers in some of the most competitive markets depend on our repricer to get the job done.